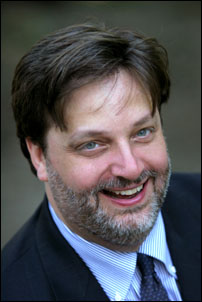 Please Credit: (c) Steve J. Sherman

Christopher Stager is a veteran advertising and marketing executive who has spent more than 25 years in the field of audience development. Since 1989 he has specialized in marketing orchestras and the performing arts. He has an extensive knowledge of repertoire and musicians, allowing him to communicate the artistic assets of any program.

Christopher Stager's resume reads as follows:


1999- Present
CRStager marketing & audience development
Principal
Providing strategic counsel, process and perspective on marketing, advertising and audience development to the Boston Pops, Baltimore Symphony, The Cleveland Orchestra, Detroit Symphony, Knoxville Symphony, Lincoln Center Festival, New York Philharmonic, The Philadelphia Orchestra, Rochester Philharmonic, San Francisco Symphony, Saint Louis Symphony, Spring For Music at Carnegie Hall, Toledo Symphony, Winston-Salem Symphony and others.


1994-1999
Indianapolis Symphony Orchestra
Director of Marketing
Responsible for marketing the Orchestra's classical, pops, summer and holiday programs. During tenure, earned revenue grew from $5.2-million to $6.4 million.


1989-1994
The Cleveland Orchestra
Advertising and Marketing Manager
Responsible for marketing the Orchestra's Severance Hall and Blossom seasons. During tenure, each season experienced steady growth, and the patron data base grew by 30%.

Christopher Stager has been a contributing editor on the subject of orchestra marketing to Polyphonic, the Orchestra Musician Forum. His writing has also appeared in ArtsReach, and he is often quoted in the media on issues relating to orchestra marketing.